« Oroudat »
OROUDAT, NORTH AMERICA FREE LISTING LEBANESE AND ARAB BUSINESS DIRECTORY
« Oroudat »
Let us know how we can help you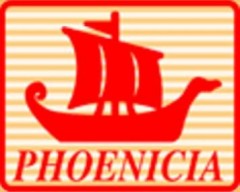 PHOENICIA GROUP - Montreal
Established in 1989, PHOENICIA GROUP started its operations in a modest 5,000 square feet warehousing facility. It was incorporated in1994, followed in 1998 by the acquisition of the CEDAR brand, known to be the pioneer brand of the Middle Eastern foods in Canada and the United States.
PHOENICIA GROUP has continued to expand ever since; it now covers all of North America.
Today, the company enjoys a 165,000 sq.ft warehouse in Montreal, and a 70,000 sq.ft one in Toronto; the rest of Canada and the U.S market are serviced through a network of selected local distributors.
PRODUCTS
Dairy Products
Dried Fruits & Nuts
Frozen Products
Legumes & Vegetables
Oil & Vinegar
Pantry
Specialities
International Brands
Tel: 514-389-6363
Address : 2605, Pitfiled Boulevard St-Laurent, Quebec, Canada H4S 1T2
Latest Update : Wednesday, 26 / September / 2018 - 03:55:26